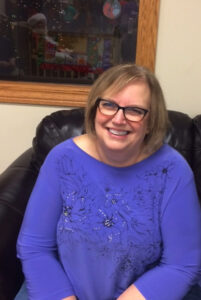 Paula Trafford, Children's Ministries, Newby Food Pantry Coordinator
Paula started attending Leb Naz when she was 6 years old. She has 3 beautiful children and 4 grandchildren. The church has really become like her family. She has served in several roles Leb Naz. Currently, she is the director of our children's department, "Kingdom Kids," and would love to have your child(ren) be a part of the Leb Naz kids.

Paula is also the director of the Leb Naz "Newby Food Pantry," which is open to the public and she is
blessed to be able to serve our community in this way.
Paula states, "I love serving the Lord. I am honored to serve Him and give praise to His name!"