Why Sunday School?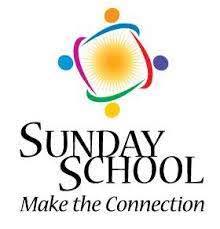 At the very heart of congregational life in the church, Sunday School plays a vital role in fulfilling the mission of the Church of the Nazarene to make Christlike disciples in the nations.
Children
There is a class available for your child! With age-appropriate Bible and/or character lessons, crafts, and other activities, your child will enjoy this time of learning at their own level.
Teens
We have a Sunday School class available for ages 6th-12th grades. The lessons are geared more toward challenges that today's teens experience, but with an emphasis on how to face those challenges in ways that would be pleasing to God.
Adults*
We have two adult classes available: The first class is a set in a more traditional format, with scheduled lessons coming out of a
booklet provided by the Nazarene church. The second class is set in a more relaxed format, with lesson series being more flexible–either a verse-by-verse Book of the Bible study, or out of a book that encourages a deeper relationship with God and with others.
* We do not have age limitations on our adult Sunday School classes.
The Purpose of Sunday School
To be a people of prayer, engaged in the Word, making Christlike disciples.

To intentionally develop relationships with unreached people so they become Christlike disciples making Christlike disciples.
To teach the Word of God to children, youth, and adults so that they are saved, sanctified wholly, and maturing in a Christian experience that results in a life of compassion, evangelism, Christian education, and disciple making.
To encourage everyone to faithfully engage in a discipleship ministry such as Sunday School/Bible study, small groups, and other disciple-making ministries.
The Objective of Sunday School
To reach the largest number of unchurched people for Christ and the church,
bringing them into fellowship,
teaching the Word of God effectively, and encompassing their salvation;
teaching the doctrines of the Christian faith and
developing Christlike character, attitudes, and habits;
helping establish Christian homes;
preparing believers for membership in the church and
equipping them for appropriate Christian ministries.